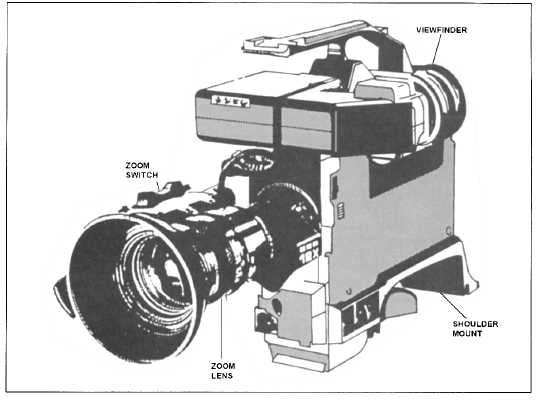 Figure 14-5.—E1ectronic news gathering (ENG) camera.
(CCU),  usually  located  in  the  control  room.  The  CCU
consists   of   a   waveform   monitor   (an   oscilloscope   that
displays  a  video  signal  graphically),  television  monitor
and shading control.
Studio cameras are expensive, ranging in price from
under $5,000 to more than $100,000. However, the more
expensive cameras deliver high-quality images in a variety
of production conditions.
ENG CAMERA
The  electronic  news  gathering  (ENG)  video  camera
replaced 16mm motion-picture film for television news in
the mid-1970s. The ENG cameras are automated and fully
operational  within a  few  seconds after they  are  switched
on.  You  can  make  adjustments  to  extreme  production
situations quickly and easily.
Most   ENG   cameras   weigh   between   six   and   20
pounds, depending on the number of pickup tubes inside
the camera. They are powered by batteries, but you may
also run them from AC current using an adapter. An ENG
camera is shown in figure 14-5.
CONVERTIBLE CAMERA
Some  of  the  more  expensive  ENG  cameras  maybe
converted  from  an  ENG  format  to  a  studio  camera  head
with a large viewfinder and advanced zoom lens. In terms
of  practicality,  the  convertible  camera  is  tough  to  beat
because  you  can  use  the  same  camera  for  two  distinct
applications.   For   instance,   you   can   use   a   convertible
camera  to  cover  the  11  a.m.  ribbon-cutting  ceremony  at
the new Navy Commissary, then connect it  to  a  CCU  in
the  control  room  for  the  evening  news  six  hours  later.
Furthermore,   the   convertible   camera   is   invaluable   for
remote  productions  requiring  several  cameras,  such  as
sporting and entertainment events. A convertible camera is
shown in figure 14-6.
CAMCORDER
Unlike  the  standard  ENG  camera,  which  must  be
connected  to  the  videocassette  recorder  (VCR)  with  a
cable, the camcorder (fig. 14-7) combines a camera and a
videocassette in one unit. The camcorder weighs less than
an ENG camera and may be operated by one person. This
allows increased mobility in tight ENG situations.
14-4